Pistachio Milk
09 June 2020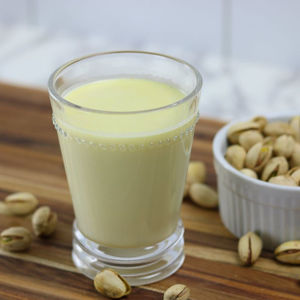 Ingredients:
1 cup Pistachios
7 cups of Water
1 tsp ground Cardamom Seed or Vanilla Extract
Directions:
Soak pistachios in 4 cups of water in the refrigerator for a minimum of 6 hours. Drain
Place pistachios in 3 cups of fresh water & stir
Using the juicing screen in any Omega Cold Press Juicer, ladle pistachios and water into juicer
Optional: Repeat process with pulp and additional water for more flavor and a creamier texture.
Flavor with 1 tsp of ground cardamom seed or 1 tsp of vanilla extract,Stir and enjoy!