Oscar DA900 discontinued
02 May 2019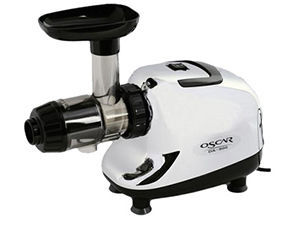 The Oscar DA900 has been discontinued but the international bestseller, the Omega J8226 does everything that the Oscar DA900 can do.
The Omega J8226 is the 220 volt (South African voltage) version of the USA bestselling Omega J8006.
The Omega J8226 is a best seller for good reason. Manufactured and backed by the international leading juicing brand, Omega Juicers, the Omega J8226 is a well priced cold press slow juicer that efficiently extracts juice from leafy greens such as spinach, kale and wheatgrass and also from hard vegetables such as carrots and celery and fruits such as apples, lemons and even roots like ginger and turmeric.
The mincing strainer is also supplied with the juicer at no extra charge and can be used to make nut butters, frozen fruit sorbets, baby foods and to mince herbs and grains.
The Omega J8226 is supplied in a stylish silver finish to match any kitchen decor.
Available to order online in South Africa with free delivery by clicking here!